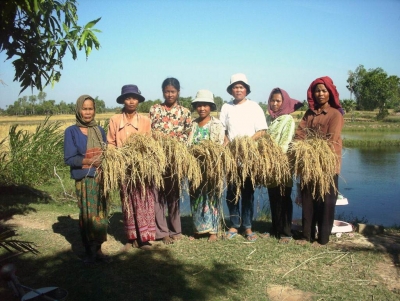 Over 40 countries around the World have promoted National Committees to boost the celebration of the IYFF-2014.
In the lead up to this important celebration, the social campaign that promotes the celebration of the International Year of Family Farming 2014 continues spreading. This spread is mainly due to the intense work of the National Committees supporting the IYFF-2014. These platforms are emerging around the World and now there are 40 committees -already settled or in progress- within the five continents.
National Committees are emerging as real centres of socialization on the importance of Family Farming. In fact, most of these committees are already preparing their activities for the official IYFF-2014 launch day, to be held on November 22 at the UN headquarters in New York. During the launching day many activities will be held simultaneously in all countries.
National Committees are led by women and men farmers' organisations –with the support and participation of other rural and social sectors- which can define the objectives and aspirations to be achieved during the IYFF-2014, in subsequent dialogue with their governments and with the specialised international organisations such as FAO and IFAD.
Consult the map of IYFF-2014 National Committees.