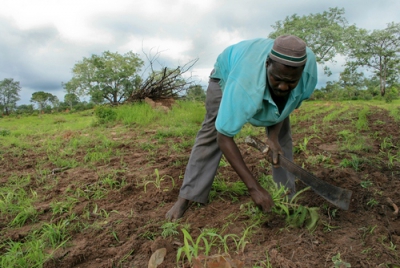 FAO welcomes the initial report on the IYFF 2014 and invites the nations around the world to boost its holding.
FAO has recently given a new boost to the preparation of the International Year of Family Farming 2014, thanks to the approval of the initial report that promotes the celebration of this event in the international institutional level. The document, welcomed by the Council of the United Nations' Organization for Food and Agriculture, contains a possible activity program for the IYFF and invites the nations around the world to help with its organization.
"The fundamental objective of the implementation of the IYFF is to promote and help guide the contribution of Family Farming and small holder farming in eradicating hunger and reducing rural poverty leading to sustainable development of rural areas and sustainable production aimed at achieving food security", says the initial roadmap adopted by the FAO.
FAO plans to establish for the preparation of the IYFF 2014 an inter-departmental task force with representatives from regional offices which would in turn form a technical secretariat. In addition, an Informal International Steering Committee (ISC) will be also set up, composed of permanent representatives of member governments to FAO, international organizations, civil society and private sector organizations. These bodies will be coordinated to streamline the activities prepared from the institutional level.
In the document, adopted last June, the UN Food and Agriculture Organization also specifies the potential strategic partners for the International Year of Family Farming, mentioning specifically the World Rural Forum. FAO recognizes its role as the promoter of the IYFF 2014, together with more than 350 farmers' organizations in 60 countries.
While FAO is already working under a mandate from the UN in the IYFF's organization among international agencies, the civil society has also begun to take its first steps within its scope. Agricultural and civil associations from countries such as Ecuador, Colombia and Switzerland are organizing national support groups around the International Year.
The fact that both frameworks of action, the institutional level and the civil society, move towards a dynamic and effective IYFF 2014, is not but a sign of growing global commitment to Family Farming.