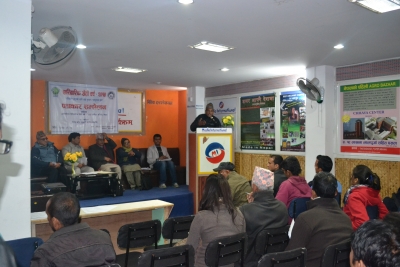 Event in Rome on World Food Day
Since the UN Resolution declaring 2014 International Year of Family Farming, civil society has been working to prepare and to obtain important gains during the IYFF-2014, in terms of recognition of the role that family farmers play to feed the world in a sustainable way, as well as in terms of negotiating better agricultural policies with governments and international institutions.
One of the main objectives of the Year is the establishment of National Committees for the IYFF-2014 with the aim of gathering the family farming organizations and other stakeholders to define together their priorities and to boost national policies in favor of family farming. 60 National Committees have been settled with the participation of the family farmers´ organizations, NGOs, academia, governments, and other different international institutions, especially FAO and IFAD.
In this context, and after 9 months of implementation of the IYFF-2014, some of the organizations that have been actively working in favor of family farming during the past years, and especially during the IYFF-2014, shared during the 41 session of the different achievements already obtained National Committees. The side event, held on World Food Day (October 16th), The IYFF-2014 and beyond: what family farmers have reached and what are the next challenges joined some of the representatives of civil society and international institutions which are participating and promoting the IYFF-2014 National Committees.
Know more about the last achievements of the IYFF-2014 National Committees on the following documents: